Times are a Changin'
I realize that Alinna's already posted this stuff, but what the heck, everybody likes to see pictures on blogs.
Many congratulations to Nao and Mark on graduating.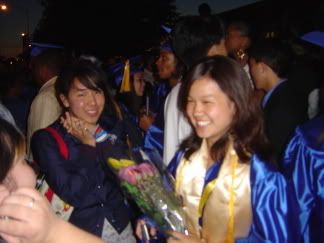 Though I do have to say, Davis was a lot hotter than Richmond.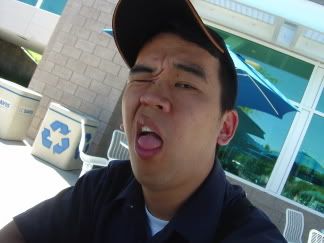 I don't know though. Would you rather deal with the extreme heat of Davis or extreme police surveillance of Richmond. I realize that more police are supposed to make me feel safe, but somehow that night I felt the exact opposite.
Oh and for good measure, the transformation of Alinna... her Japanified.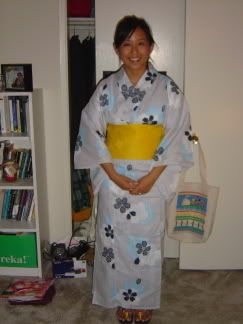 The end product of a night of trying to figure out how to put a yukata on.
This week in fantasy baseball: Beating Minho 5-4 (dropped to 10th place)